I often reflect on all the work that went in to building AME into a strong, reputable company over the last 54 years. I wonder if my grandfather actually believed that the company would still be around and doing the work that he started. I remember growing up and going to the shop and watching all the men work so hard, it was hot, they worked all day, they were always moving around and I just watched in wonder. I was so proud of my dad because everyone listened to him and did what he said. He was the Boss!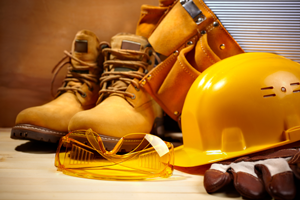 Little did I know there was so much more that he was doing by allowing me and my brother to go to the shop and watch and then do odd jobs as we got a little older, then making us work on summer breaks. My dad had a dream that what his dad built and he was now running would one day belong to his sons. This drove him every day to make sure the business was solid for his family and the family of all his employees.
Now, what was old is new again. My brother and I now lead AME and are faced with much of the same challenges as my dad and grandfather plus a few new challenges. My ultimate responsibility is to ensure that the employees that make this company great and commit much of their life to working are able to go home at the end of a work day without injury. We do heavy, risky work and safety continues to be our number one focus. Our responsibility is to ensure we have a culture of empowerment so any employee that does not feel safe in what they are expected to do can speak up and not compromise their "gut feeling". We must provide quality tools, protections and training to help our employees have confidence in their work.
AME, Inc. is renewing our culture and focus to ensure that we do not take a moment in time for granted and hold each other accountable for working safely and making good decisions when planning work and executing work to ensure that our employees are properly trained, secured with the best safety gear, and confident in the plan to complete with work at the level of excellence that is expected by an AME project.
I Am Safety! We must face this ongoing challenge together and head on. Nothing is more important than the well being of our employees. This will keep my father and grandfather's legacy alive and hopefully make them proud of the work that this 2014 AME Team is doing.
"The future must not be held hostage by the past."