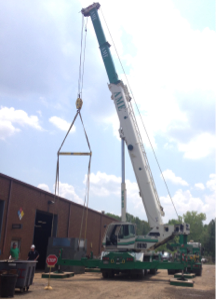 When major companies have a need for a construction crane, who do they call… AME, Inc.
Why Call AME for Construction Cranes?
Because of our equipment and experience doing safe work with small companies to Fortune 500 Companies.
Our NCCCO Certified Crane Operators were challenged with supporting the tear-down of turbine to access a 100,000 lb. rotor, lift it out of the casing, lift it back into place and finally put all the pieces back together.